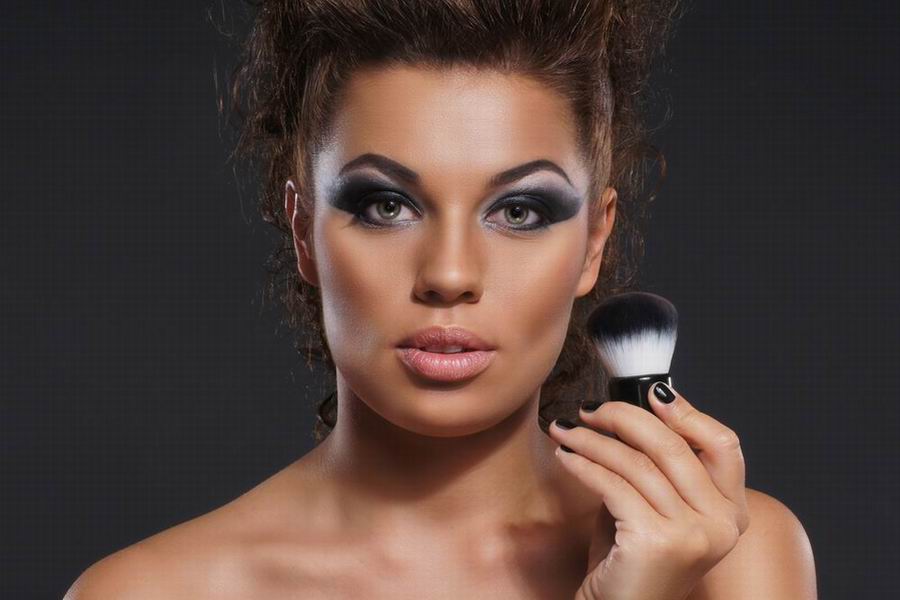 Take a deep breath. We know there are lots of things to do to plan the wedding of your dreams, but one thing you really don't want to skimp out on is your makeup. Every bride-to-be (who's serious about making her day extra special) needs a wedding timeline for makeup and beauty. There's just no going around it. Skip out on creating a wedding timeline – and the memory of your whack wedding makeup and beauty will live on forever in those horrible wedding photos.
Your Wedding Timeline – 6 Months Til 'I Do'
You probably have no idea how you want to look on your wedding day. Or maybe you have changed your mind numerous times from the moment you said "yes' to his "Would you marry me?"  Well, this is the perfect time to start researching different makeup and beauty looks online. Browse hundreds of websites and social media sites to find 'the one'.  Check out your favorite celebrities at award shows especially, because they are usually at their most glamorous then.
Click here to get a party makeup appointment
---
Instagram and Pinterest are also easy to browse with a simple word or phrase, and can help with your search for your ideal makeup and beauty look. Since you are still early in your wedding timeline, you want to gather lots of beautiful pictures as possible so you have room to change your mind later on.
Your Wedding Timeline – 5 Months Til 'I Do'
This is a critical point in your wedding timeline because your research time for your wedding makeup look should now be shared with finding the perfect makeup artist. Search the internet for local artists in your area. Ask your friends if they have used a makeup artist in the past and if they would recommend him or her.  When you are researching for makeup artists look at their websites or social media sites to check out their online portfolios. Be sure to find out each artist's cost for business and what her service would include so you can finalize your budget for wedding makeup.
Your Wedding Timeline – 4 months Til 'I Do'
This period in your wedding timeline should be marked as your pre-makeup trial.  At this time you probably have tons of makeup looks that you "loved", "liked", pinned", or "saved on your computer. So now you can begin the elimination process. Based off of your confirmed wedding colors, theme, and outdated beauty trends, you can now eliminate a couple of your previously selected makeup looks.
Next, you want to head over to your local drug store or beauty supply store and pick up a few lipsticks and eye shadows. Afterwards, go home and try on the new shades that you purchased. Why? This would help you eliminate makeup shades and colors that are just too left-field for you, and prevent you from spending extra time and money on extra makeup trials with your wedding makeup artist.
Your Wedding Timeline – 3 Months Til 'I Do'
At least two or three months before your wedding you should finalize your wedding day look to make sure you are getting what you pictured for your day. Scheduling your makeup trial is of the utmost importance. This would leave room in your wedding timeline to swap out your original look (or your makeup artist). Remember, you're the bride and, in the end, you have every right to do so.  Also, make sure you have coordinated with your makeup artist, the correct date, time, and place of your wedding day makeup appointment.
Your Wedding Timeline – 2 Months Til 'I Do'
This is a good time to start a beauty routine that prepares you for your wedding day makeup. Just like working out to look great in the wedding dress, you should take extra care of your skin to look great in makeup. You don't need to do anything elaborate or crazy expensive like doing facials every weekend – as you don't want to irritate your skin. However, staying out the sun, having 1 or 2 vitamins a day, and exfoliating every few days, can do wonders to make your skin look renewed and rejuvenated in a short period of time.
Your Wedding Timeline – 1 Month Til 'I Do'
One month before the wedding, schedule all of your important beauty appointments: Hair, nails, wax, and massage. Most importantly, confirm that your makeup artist is still available and has your wedding date on her calendar.
Your Wedding Timeline – Wedding Day
On your wedding day, it's finally time for others to do the work. If you have followed this guide, done all the preparation, then your wedding day makeup should come out just the way you want it. Perfect!
Click here to get a party makeup appointment
---
---
---
Kanika Roberts and her team of professional makeup artists, are known as Face Candy Studio – The #1 International Carnival Makeup Company. It has been thriving for over 5 years and has become a major player in the New York Tri-State wedding beauty industry. Face Candy Studio makeup artists have now done over 1,500 makeup applications on carnival masqueraders and brides across 6 major cities. Specializing in bold, glamorous eye makeup and airbrush makeup, Face Candy Studio continues to draw loyal customers, and respect from within the Caribbean community.