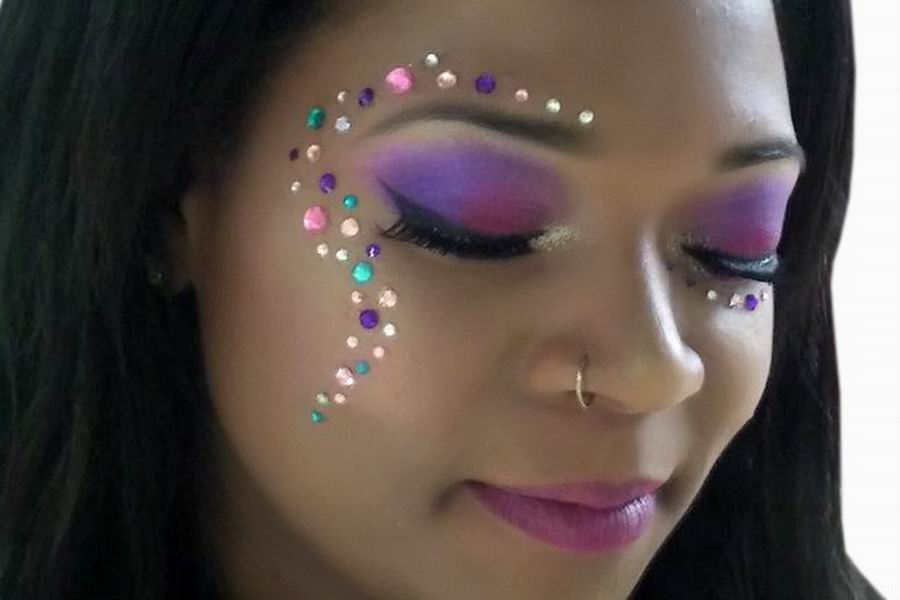 So here's the ugly truth: Trinidad Carnival is expensive as hell. After Christmas, there is literally something to do almost every night, about 8 weeks 'til Carnival Tuesday. From various fetes to pan yards, from soca shows to beach limes, there's always an exciting activity happening to drain your pockets dry. And never mind, that the U.S. dollar conversion is approximately 1 to 6.5 Trinidadian dollars. The longer you are in Trinidad, and the closer you get to the "Greatest Show" in the world, the more money you would need to dish out. So if you're anything like me (and you have ambitious travel goals and an addiction to soca), here is a crash course on budgeting for Trinidad Carnival while maintaining the roof over your head.
Trinidad Carnival Flights | Budget: $320-$1000
There's no way to get around this. You have to book early. With this being said, airlines offer flights as early as Ash Wednesday from the previous year. Why so early? I don't know, but I would guess that the airlines want to let those who are on top of their game, a chance to get a ticket before the rest of the world wake up and decide to buy theirs.
Click here for a free birthday makeup appointment
---
To put it lightly, if you can snag a flight into Port-of-Spain, before Easter in the previous year, this is probably the cheapest you would get it. If you miss that cut off, you could still get a decent price for your flight around May or June. However, if you wait until Christmas to book your flight, the price would increase to an ugly, astronomical number. And after Christmas, it's a safe bet, that you're probably not going to Trinidad Carnival, and have to catch an "L" for the upcoming carnival season.
Trinidad Carnival Accommodation | Budget: $40- $600 per night
While the self-proclaimed soca junkie can go days without sleep, bathing would become a priority at some point – and to do that you need a place to stay. Just like any other vacation spot, you have the option of staying at a well-known (and expensive) hotel like the Radisson, Hilton or Marriot, or a guesthouse for a fraction of the cost.
If you are lucky, then you can stay by a friend or by a tanty, who would love to have you and your entire crew stay for free. However, if bunking by family is not your style, be prepared to start looking for, and placing a down payment on housing around July. Otherwise, you run the risk of sleeping on the floor by Smokey & Bunty's Sports Bar in St. James. Not a good look.
Trinidad Carnival Costumes | Budget: $700-1,400
Now, this is the fun part, and cause for much anxiety. Bandlaunches also start as early as July for Trinidad Carnival, and costume registration is in August. So you have about a month to scan through the numerous costumes, and get your money right for the down payment, which can run anywhere from $200 USD to $500.
The remaining balance for your costume (which can usually be paid when you arrive in Trinidad) depends on your section: Backline, Frontline, Section Leader, or Ultra Frontline (yes, this actually exists). By the way, if you're bringing a guy, his costume would cost a half or third your costume price. It's just the way it is. And don't forget about your boots and carnival makeup. You have to book your makeup with a team like Face Candy Studio if you want to get out on the road in time. (Wink, Wink.)
The truth is, your costume price also includes, drinks, food, entertainment, and security. So if you're not playing mas on Carnival Monday and Tuesday, then you are truly missing out on the essence of Trinidad Carnival.
Trinidad Carnival Entertainment and Fetes | Budget: $45-$220 per fete
November is usually when fete tickets are released, and the popular ones sell out quickly. Fete tickets vary in price and amenities. You can choose from boat rides, cooler fetes, glow fetes, water fetes, drink inclusives, and all-inclusive fetes. Expect to pay premiuum for all-inclusive fetes.
The money savvy carnivalista would fill up her calendar with cooler fetes, and occasional all-inclusive fetes. However, if you are balling out of control, then go all the way and buy all-inclusive fete tickets.
Conclusion
When it comes to planning, these are, hands-down the best budget-friendly ways to have ah time during Trinidad Carnival. Did I mention, the budgets listed above, are in US dollars??? I know. It's insane! But if you stick to the timeline, (and sacrifice a manicure or two, and some trips to the beauty salon, oh, and cut out Starbucks coffee and lunch runs to McDonalds), you would have a fabulous trip.
Click here to get a free birthday makeup appointment
---
---
Kanika Roberts and her team of professional makeup artists, are known as Face Candy Studio – The #1 International Carnival Makeup Company. It has been thriving for over 5 years and has become a major player in the New York Tri-State wedding beauty industry. Face Candy Studio makeup artists have now done over 1,500 makeup applications on carnival masqueraders and brides across 6 major cities. Specializing in bold, glamorous eye makeup and airbrush makeup, Face Candy Studio continues to draw loyal customers, and respect from within the Caribbean community.