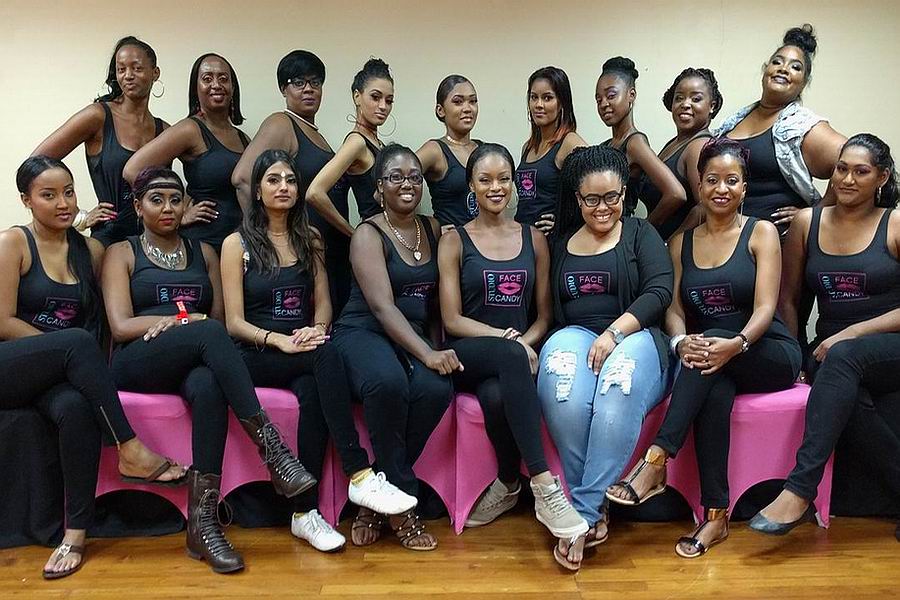 1. We do carnival makeup because we love it.
Our makeup artist team loves flying to different cities to do carnival makeup on carnival lovers and masqueraders alike. It's one of the few gigs, where 10 or more of us can literally work together and indulge in the euphoric atmosphere that our clients bring.
2. We believe eye makeup should pop!
In other words, your eye makeup should look edgy, smoky, glittery, exotic … to draw the attention of every passerby and camera man. With the right eye shadow, your eyes would always look ready to smile, before your lips do.
3. Our makeup artist team is here to change perceptions.
You know, that crazy notion that if a woman wears makeup it's because she's insecure? Well, we don't believe that. Do you wear clothes because you are ashamed of your body? Some ladies wear makeup more than others but it's totally okay. Wear it, Rock it. Flaunt it….. Then do it again.
4. We don't do regular.
Look – our personalities are bubbly, and our sentiments are genuine. So, naturally, we go 110% with everything we do: Carnival makeup, customer service, photo shoots, makeup trials, makeup tutorials, and videos. Heck, this blog alone, is already more than 200 words. 
<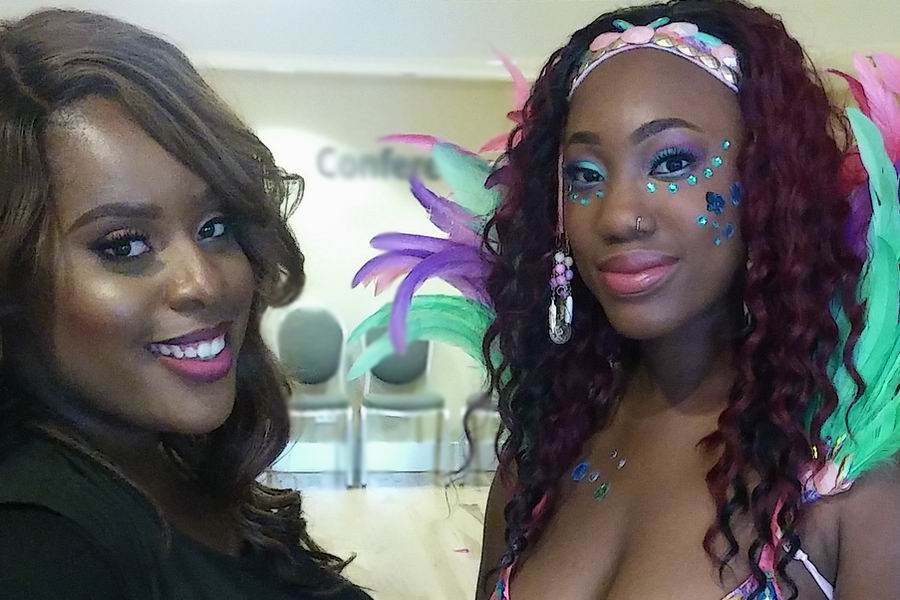 Click here to get a free birthday makeup appointment
---
5. We have a great loyalty program.
It's really quite simple. Our customers show us love, and we love them right back. With our cool loyalty program, customers can get 50% off on their 3rd and 6th makeup appointment. Oh, and when makeup is a lifestyle, our loyalty program becomes a life-saver for customers in the U.S. and abroad.
6. Our makeup artist team also gives away free stuff.
Not to anybody, anybody. You have to be a past client or on our email list to get an all-access pass to free makeup services, beauty products, and events. So what's the catch? There isn't any. If you actually had your makeup done by us already, then you'd already know that this, right here, is just a bonus.
7. Honesty is everything.
We say what we mean, and mean what we say. If we say, we will call, we call. If we say, we would be there, we are there. Our quotes and prices would never change without your knowledge. Honesty builds integrity and trust. We just wouldn't have survived more than 5 years in business without it.
8. We use top makeup brands.
Our rule of thumb is, if you can find it in a mall, then it's safe for all. The only exception to this is our airbrush makeup collection, which we buy mainly from stores online. While some makeup artists make a living by creating makeup videos using drug store makeup – we just don't think it's worth the risk.
9. Our makeup team is obsessed with your satisfaction.
Want more eyeliner? No Problem. Need less drama on the eyebrows? You got it. Our makeup team is flexible and talented, and can give you any look that you envision. We aim to please, and would not stop until you're extremely satisfied and content with your makeup look.
10. We are allergic to laziness, ignorance, and hate.
OMG, there are some mean people in these streets! We don't tolerate it. Not in our presence. Not on our social media. Not on our makeup artist team. Not anywhere. We give respect, and expect respect in return. All of our policies and conversations are from a place of love, truth, and inclusion.
11. We're not for everyone.
And we're okay with that. Our makeup services are too expensive for some, and too cheap for others. Sometimes our makeup style is just too much, or not enough. But if you want to be happy and full of confidence with a makeup look that screams "Look at me, I am here", then you are in the right place!
12. Did we mention that we love having fun?
Don't be surprised if you find the Face Candy makeup artist team in a carnival band, or in the club, or on the beach, or in a parade, or scuba diving, or jet skiing, or bungee jumping, or on the middle of the dance floor. We work to live. But most importantly, live to have fun.
Click here to get a free birthday makeup appointment
---
---
---
Kanika Roberts and her team of professional makeup artists, are known as Face Candy Studio – The #1 International Carnival Makeup Company. It has been thriving for over 5 years and has become a major player in the New York Tri-State wedding beauty industry. Face Candy Studio makeup artists have now done over 1,500 makeup applications on carnival masqueraders and brides across 6 major cities. Specializing in bold, glamorous eye makeup and airbrush makeup, Face Candy Studio continues to draw loyal customers, and respect from within the Caribbean community.