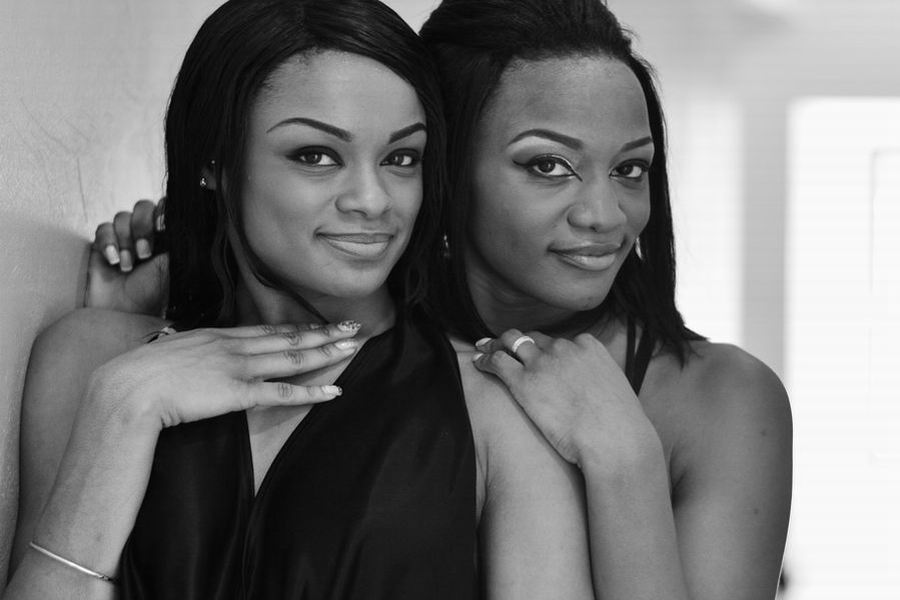 As a bride, you already have a crap load of things to pay for – do you really want to add bridesmaid makeup to the list? Shouldn't the engraved makeup bag or platinum jewelry box be enough for your bridal party? I mean, you are already paying for them to eat at your wedding, and let's not forget meals and drinks for their 'plus 1'.   Now, bridesmaid makeup too? For both the princess bride and the practical bride, this may seem like a no-brainer. The answer is 'hell no'! I mean, 'of course'. Yep. Still confused? Then it might be best if you go through the pros and cons of getting bridesmaid makeup before making any major decisions.
Why You Should Pay for Bridesmaid Makeup
Reward. Five or ten of your favorite girls have decided to adjust their work schedules, fly in to your wedding destination, and spend money on a bridesmaid dress that they'll never wear again in life. Plus, they are probably planning a last ladies night, out-in-the town, unforgettable bachelorette party for you. The least you can do is show your gratitude by giving them a bridesmaid makeup session, as an extra gift on your wedding day.
Click here to get a party makeup appointment
---
Bonding Time. What girl doesn't like to be pampered? Even the most athletic of girls want to look and feel pretty on special days, like your wedding. Think about it. After you walk down that aisle, this whole day is going to be about you (and maybe the groom). Wink, wink. You may never get another opportunity to bond with your closest female relatives, sorority sisters, or friends, at the same time. A surprise free bridesmaid makeup session would make your bridal party super-excited, and that would in turn, make you extremely happy – and relaxed. Hands down, it's a win-win.
Pictures. For the sake of beautiful memories and an awesome wedding photo album, bridesmaid makeup is a "must". First of all, not everyone is a self-made YouTube wedding makeup artist or a certified cosmetologist. Secondly, do you really want to risk your bridesmaids putting on electric blue eyeliner and hot pink lipstick? The correct answer is 'no'. Your pictures are your memories. I guarantee, you do not want your bridesmaid's appearance to be so distracting that you, the bride, go unnoticed in your own wedding day pictures. As an alternative, you can pay your wedding photographer to touchup all the pictures of your bridesmaids' faces – but why???
Why You Should Not Pay for Bridesmaid Makeup
Money. This is by far the biggest reason not to pay for a bridesmaid makeup session with your wedding makeup artist. Indeed, if you have more than 3 bridesmaids, this is an added expense that can place a major hole in your wedding budget. In the list of priorities: wedding invitations, dress, cake – you are the only one who can decide if the intangible rewards and significance of paying for a bridesmaid makeup session, is actually worth it.
Personal Preferences. Okay, maybe you are not the bridezilla that is forcing all of her bridesmaids to wear red lipstick and matching shoes. You probably pride yourself in being so laid back and level-headed that you are allowing your girls to wear any type of makeup they choose. The problem is, there's always one over-the-top bridesmaid that wears only eyelash extensions and airbrushed makeup, while the rest of your girls are perfectly fine with a little bit of foundation. Unfortunately, if your wedding budget only has room for one diva, then it is probably best that your bridesmaids pay for their own bridesmaid makeup. Therefore, everyone can feel pretty on their own terms.
Time. If your wedding ceremony starts at 11am at a venue that is easily a 1-hour commute, it may be extremely difficult for your bridal party to arrive early enough to get their makeup done. Ideally, you would need your 3 bridesmaids to be in your bridal suite by at least 7am – and if the bachelorette party was the night before, this would seem nearly impossible. Paying for bridesmaid makeup, in a scenario like this, would be absolutely pointless.
So there you have it: The pros and cons of paying for bridesmaid makeup. Honestly, the bottom line would almost certainly come down to your wedding budget. However, with exceptional wedding planning and prioritization, you can give your bridal party bridesmaid makeup on your own terms – if that is what's truly in your heart.
Click here to get a party makeup appointment
---
---
---
Kanika Roberts and her team of professional makeup artists, are known as Face Candy Studio – The #1 International Carnival Makeup Company. It has been thriving for over 5 years and has become a major player in the New York Tri-State wedding beauty industry. Face Candy Studio makeup artists have now done over 1,500 makeup applications on carnival masqueraders and brides across 6 major cities. Specializing in bold, glamorous eye makeup and airbrush makeup, Face Candy Studio continues to draw loyal customers, and respect from within the Caribbean community.