Ladies, you know I am always on the hunt for a face serum that is going to help me reveal my most beautiful skin and I think I found "the one". While at The Body Shop last month, I stumbled upon Nutriganics Drops of Youth Concentrate – it was love at first sight. This face serum claims to enhance the appearance of the skin to reveal a healthier, smoother and more conditioned skin complexion. The best part is that this face serum contains 99% natural and 20% organic ingredients. I struggle with hyper-pigmentation, so let's just say, I was excited to give this product a try.
I recently updated my skincare routine (which I would discuss in a separate post) and thought this Nutriganics Drop of Youth face serum would be the perfect addition. After I washed and toned my face, I applied half a drop to my forehead. Yes, I said 'half a drop'.  Then I rubbed it into my skin and allowed it to completely dry. There are no specific instructions on how to use this face serum but because it's kind of slippery, gravity could have caused it to to drip off of my face.  Indeed, this would have pissed me off because this face serum is not cheap. Plus, a little drop goes a long way; I did not need a lot of product to cover my entire face. Once it was dry, I moisturized and continued with the rest of my skin care routine.
Click here to get a party makeup appointment
---
I have now been using Nutriganics Drops of Youth Concentrate face serum 1-2 times daily for a month and it has been faithfully and gradually fading my acne scars. My pores are visibly smaller and my skin appears brighter.  And let's be real – who doesn't want to have brighter, youthful-looking skin? While I paid $38 for this face serum, it is worth every penny. When it comes to my face, my mantra is quality over quantity, and THIS is a quality product. In addition, the tiny 1-ounce bottle makes it extremely easy to carry in your bag. Plus, the weak fragrance makes it great for sensitive noses.
So what does all of this really mean? For ladies who suffer from hyper pigmentation caused by acne scars (like me), this face serum would help your skin to naturally heal itself and reveal an even skin tone. While I am not 100% sold on only using topical skin treatments in your acne skin care routine, this face serum is a keeper. Of course, you would want to make sure that ample glasses of water and hours of sleep are staples in your skin care regimen, but I digress.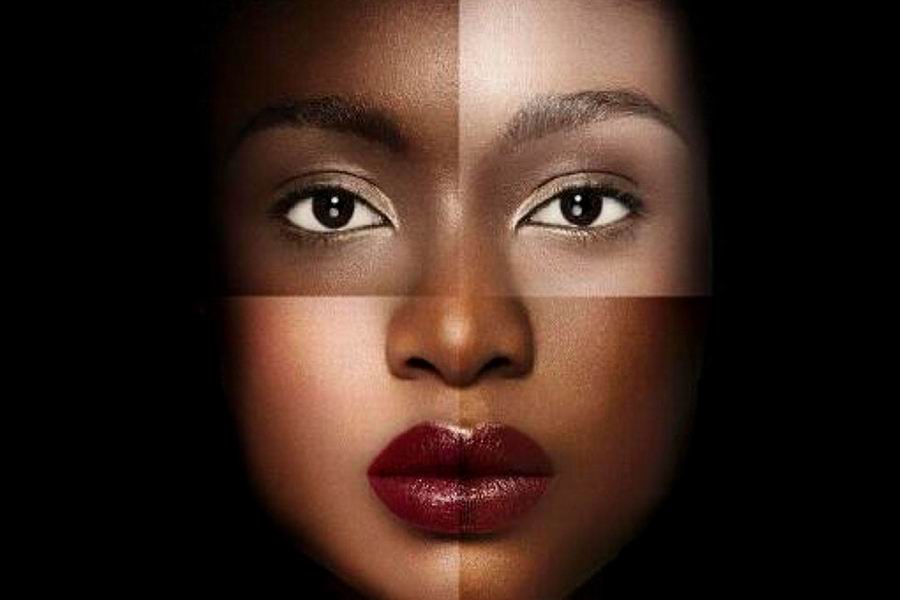 So how many beauty marks do I give this face serum? 5 out of 5! Again, it can be quite pricey, given the size, but what can I say 'great things come in small packages.' If you decide to try Nutriganics Drop of Youth Concentrate, make sure to use it consistently for a month to give it a chance to work its wonders on your skin's renewal and overall appearance.
Click here to get a party makeup appointment
---
---
---
Kanika Roberts and her team of professional makeup artists, are known as Face Candy Studio – The #1 International Carnival Makeup Company. It has been thriving for over 5 years and has become a major player in the New York Tri-State wedding beauty industry. Face Candy Studio makeup artists have now done over 1,500 makeup applications on carnival masqueraders and brides across 6 major cities. Specializing in bold, glamorous eye makeup and airbrush makeup, Face Candy Studio continues to draw loyal customers, and respect from within the Caribbean community.