Ever wondered how a 9-to-5 career girl can get a Kim Kardashian makeup look without a team of makeup artists on demand or major plastic surgery? With two kids, Kim Kardashian is always camera-ready, as most celebrities are, and now you can be too. Here are 10 super-easy tips that you can use to master a Kim Kardashian makeup look, in your own way.
Tip 1: Gotta Have Confidence
First, things first – you need to own your looks! As simple as that. Embrace whatever nose, cheek bones, forehead, lips, eyes, chin, or complexion you have, because makeup is there to conceal and enhance. You need to have unbreakable courage and confidence to wear makeup fearlessly. Who cares what random strangers think? If you're happy when you look in the mirror or take a selfie, then you would have the most basic component to a dauntless Kim Kardashian makeup look!
Tip 2: Make Time for Makeup
In order to perfect your makeup skills and complete your look, you need to invest time into actually doing makeup. Kim Kardashian probably spends 2 hours a day on makeup which is highly unrealistic for a daily routine. However, 20 minutes a day is not an awful time commitment. Stick with it. Make makeup a priority. You can't be as flawless as Kim Kardashian if you don't devote sufficient time to your makeup routine.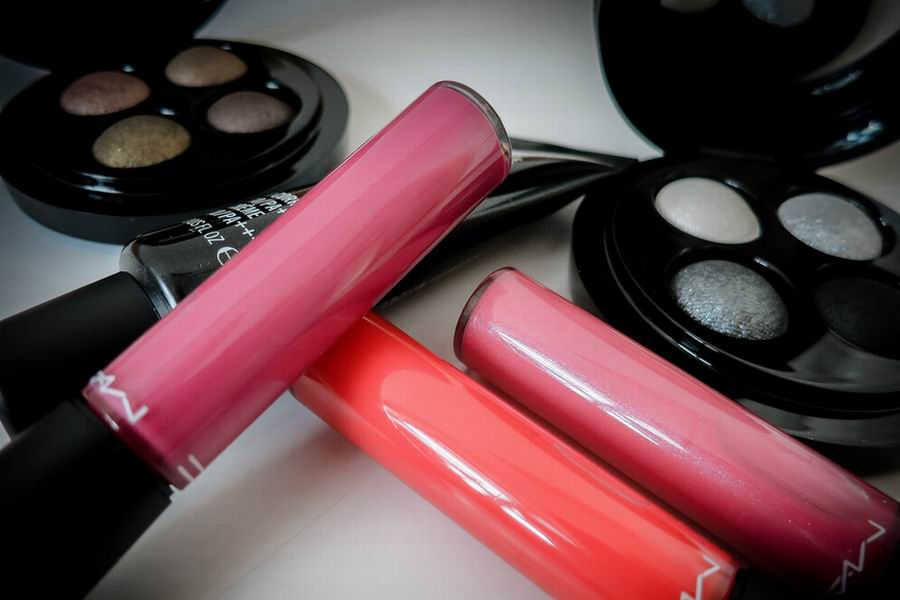 Click here to get a party makeup appointment
---
Tip 3: Create a Makeup Beauty Budget
Ugh! Beauty products can be so expensive – I know this firsthand. However, without a budget, it's unlikely that you would be able to get your hands on the right products. If feeling beautiful, inside and outside, is important to you, you would create a budget that fits your needs and desires. Sacrifice that cup of coffee in the morning or that extra drink on Friday night, and you'd be sure to have a little extra cash to spend on some much-needed makeup products. At the very least, you're going to need enough money in your beauty budget to invest in a top-of-the-line foundation powder.
Tip 4: Get Into Eyebrow Threading
You can never underestimate the power of a sharp eyebrow from eyebrow threading. This eyebrow hair removal technique is the least sensitive on skin and would always leave your face looking fresh, alert, and on fleek. This is one of the key points to having a Kim Kardashian makeup look.
Tip 5: Beige, Brown, and Bronze
Kim Kardashian trusts brown shades and there is a reason behind it. Brown eyeshadow and bronzer gives a bold, yet subtle, look that screams "I'm naturally beautiful!" Brown is safe. This warm color can help define your entire face to give you that glamorous contoured effect that is so characteristic of Kim Kardashian. Find a brown or bronzer that works for you and rock it!
Tip 6: Apply Lip Gloss
Colorful lips draw attention. Without a proper lip gloss, your face would lack color. Pick a shade you are most comfortable with, and step out every day looking refreshed, young and chic.
Tip 7: Put a Little Extra
So maybe you are one of the lucky few who are absolutely happy with your facial features. All of them. For the rest of us, simply use more makeup on areas you are the least comfortable with. If it's your forehead, nose or cheek bones, learn how to contour and highlight those problem areas. You would be amazed at how fast you can do it, once you get used to it. This is a key Kim Kardashian signature makeup style.
Tip 8: Enhance With a Smile
No matter how much makeup you put on your face, if you sulk around, you would never look pretty. The secret to Kim K's fabulous look is her smile. Try it. You would be surprised at the wonders that a small smile can make!
Tip 9: Read, Apply, Adjust
Research a good makeup routine that works for you, and then stick to it. Remember, thoughts become actions, and actions become habits. Keep going at it until you have found a makeup routine that makes you feel comfortable and happy.
Tip 10: Make it a Lifestyle
Makeup isn't just something you put on without purpose. It goes with your personality. You have to add makeup to your daily routine to achieve a Kim Kardashian makeup look – no way around it. Once you can get a routine down, then you would be sure to see and feel a difference in how others treat you in your day-to-day.
Click here to get a party makeup appointment
---
---
---
Kanika Roberts and her team of professional makeup artists, are known as Face Candy Studio – The #1 International Carnival Makeup Company. It has been thriving for over 5 years and has become a major player in the New York Tri-State wedding beauty industry. Face Candy Studio makeup artists have now done over 1,500 makeup applications on carnival masqueraders and brides across 6 major cities. Specializing in bold, glamorous eye makeup and airbrush makeup, Face Candy Studio continues to draw loyal customers, and respect from within the Caribbean community.